Discover more from Current Revolt
The Texas Newspaper of Record
Over 20,000 subscribers
CURRENT REVOLT VICTORY: TEXAS VALUES ACTION DOES NOT ENDORSE HULL, HEFNER, OR LANDGRAF
Only a few months ago, Cole Hefner, Lacey Hull, and Brooks Langraf all received Faith and Family Champion awards from Texas Values Action.
Texas Values Action received heavy criticism for awarding these individuals, "Faith and Family" awards based on their previous adulterous behavior, exposed by Current Revolt.
After receiving the Faith and Family Champion award, all three were positioned to receive an actual endorsement from TVA.
Texas Values Action released their "Corrected" endorsement list today. Hull, Hefner, and Landgraf are noticeably absent.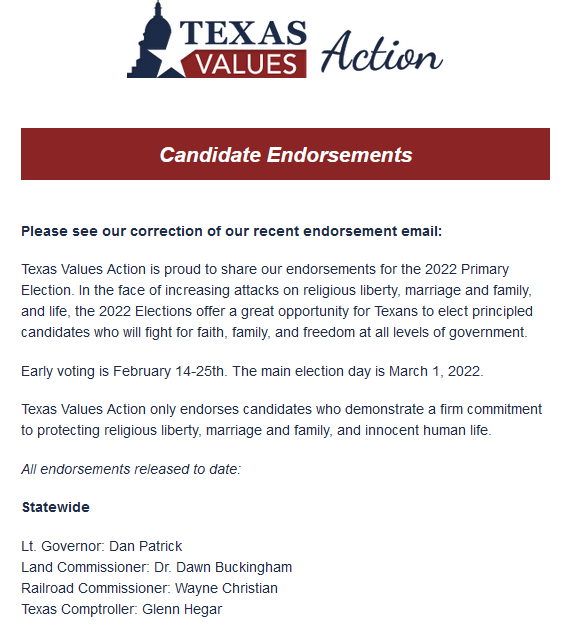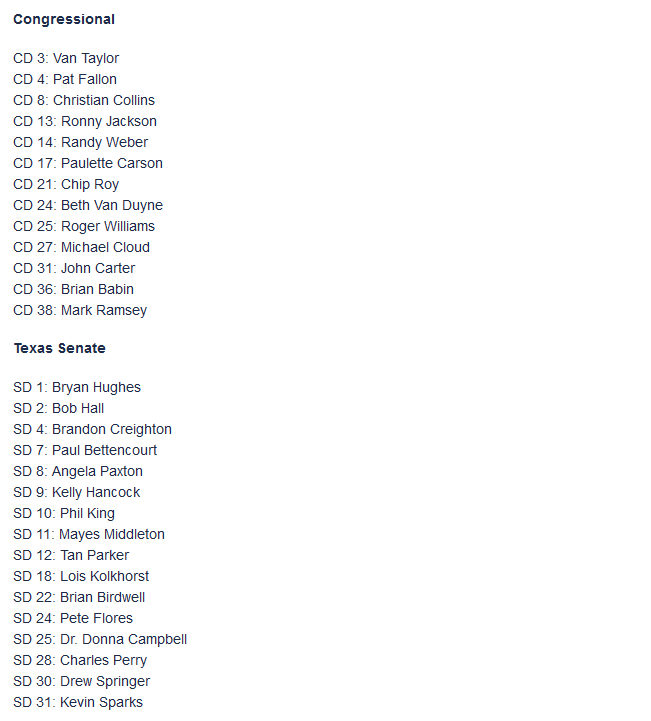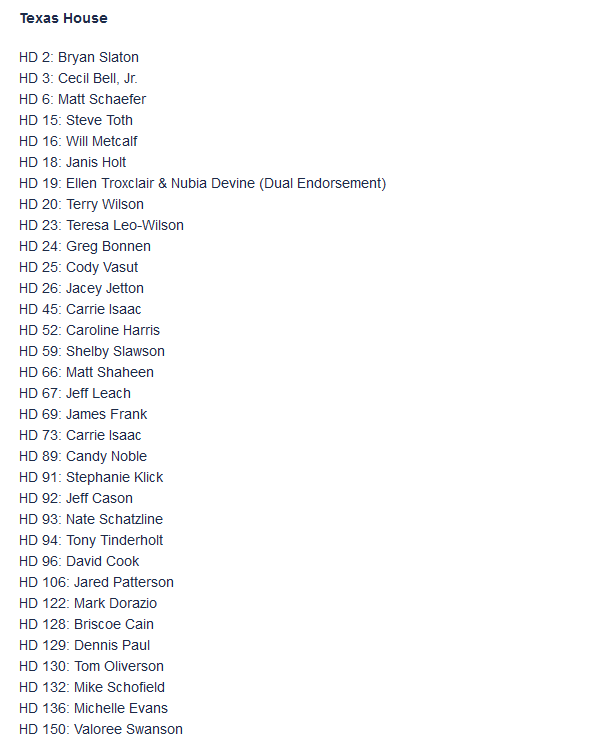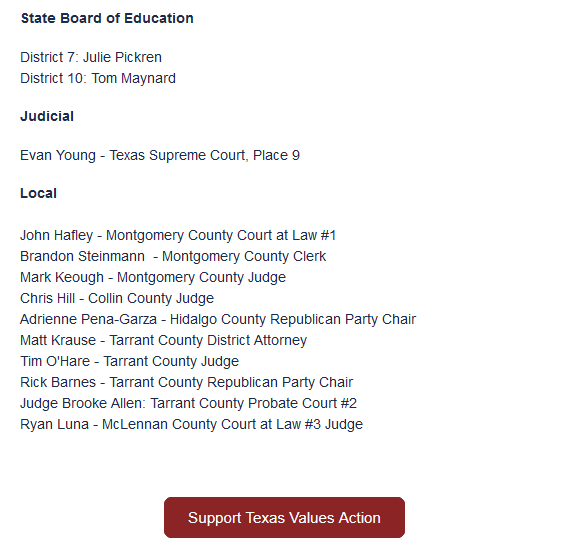 Texas Values Action has embarrased themselves by continuing to award and promote politicians who are the complete opposite of "Faith and Family" values and voters have noticed. Many are no longer taking this organization seriously.
If you appreciate the work Current Revolt has done, please consider a donation. All donations are kept confidential and as a 501c4 we are not required to publish nor provide the names of our donors to any individual or entity.
You can donate to Current Revolt here