Discover more from Current Revolt
The Texas Newspaper of Record
Over 23,000 subscribers
DEMOCRAT VOTER INFILTRATES REPUBLICAN PARTY IN RUN AGAINST ANGELA PAXTON
Vetting staff is one of the most important processes in running a business, a successful Texas Newspaper of Record, or, in this case, multiple Collin County conservative and Republican organizations.
Matt Rostami, also legally known as Mahdi Rostamizadeh, was a Democrat voter as recently as 2020. He is an anti-Trump, pro-vaccine-mandate, Biden voter who has successfully weaseled his way into many conservative organizations and Republican groups, including Collin County Young Republicans. And by the way, what is it with Democrats using fake names, such as Beto?
Matt was a delegate for Collin County Young Republicans and actually had voting rights for the organization during their recent convention. He spoke out in favor of allowing businesses to force vaccinations on their employees.
We specifically remember a bill being proposed to Young Republicans of Texas that would have forced the organization to properly vet the voting records of prospective officers and delegates. This bill was overwhelmingly voted down and one of the reasons cited, by Steven Villela of Midland Young Republicans, was that it "negatively impacted Syrian refugees who wanted to join the organization and had no voting history." Had this bill been in place, Rostami would have been outed months ago. By the way, there are still active Democrat-voting members in YR groups across Texas that the organization refuses to identify or remove.
Rostamizadeh (Rostami) has also infiltrated several Collin County Republican groups, posing as an ethnic-minority Republican voter and conservative. Some activists started to catch on when he was asked for his thoughts on Frisco ISD Trustee Rene Archambault months ago. Rostami responded by adamantly favoring Rene, who is known in the community as "Comrade Rene" because her views very much align with socialism and communism.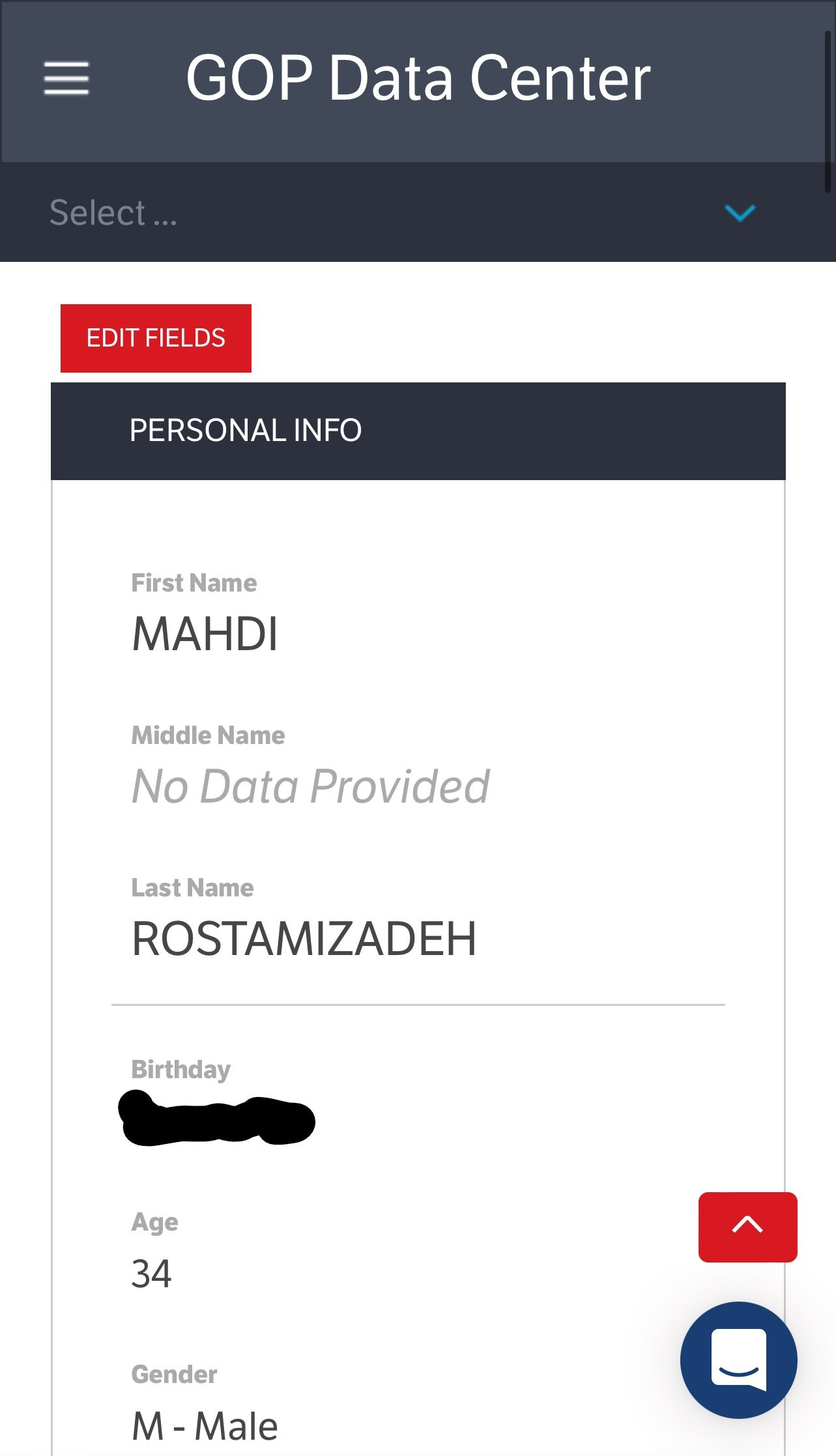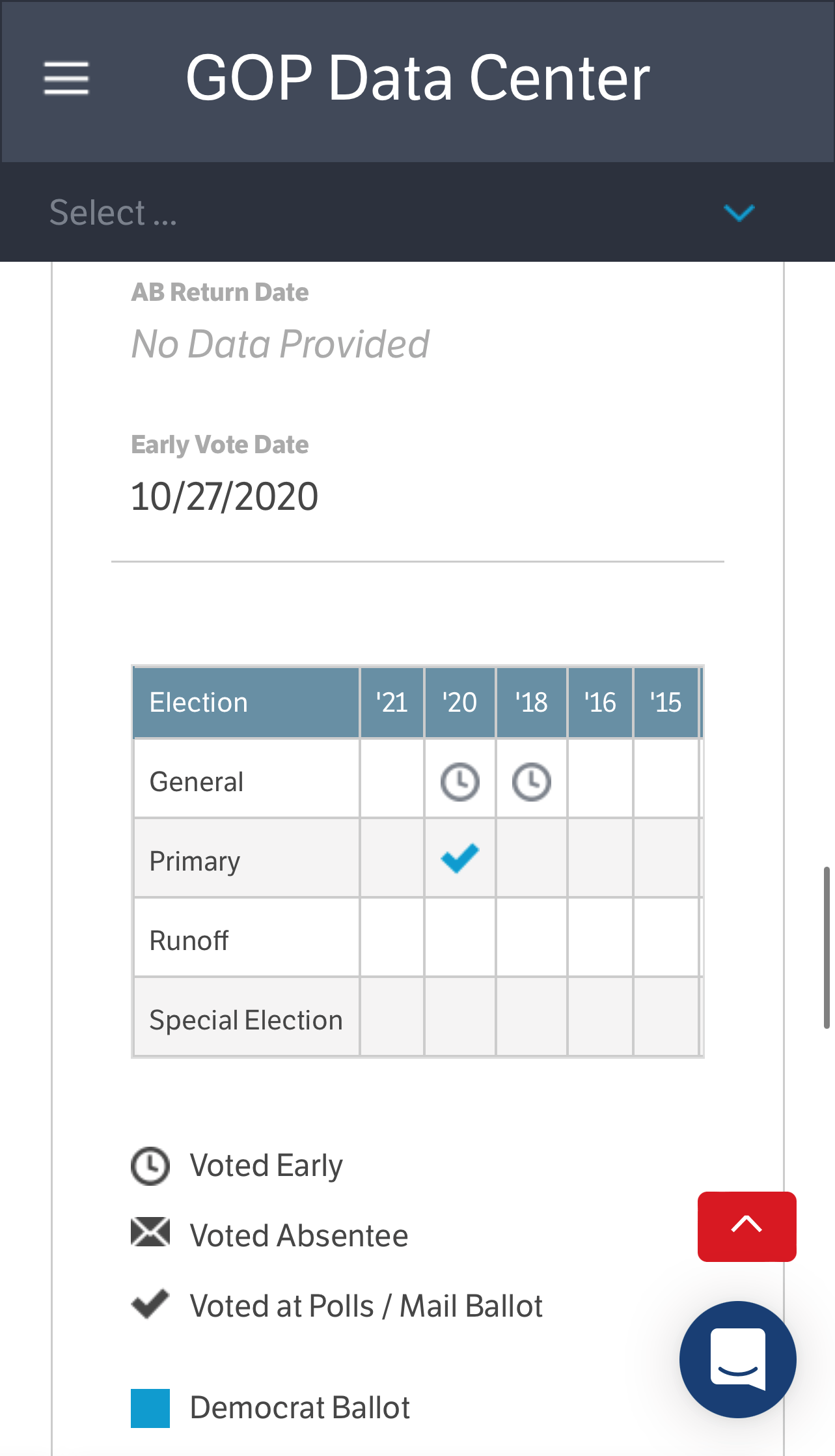 Rostamizadeh has an abysmal voting record. According to the GOP Data Center, he most recently voted in a Democratic Party primary in 2020.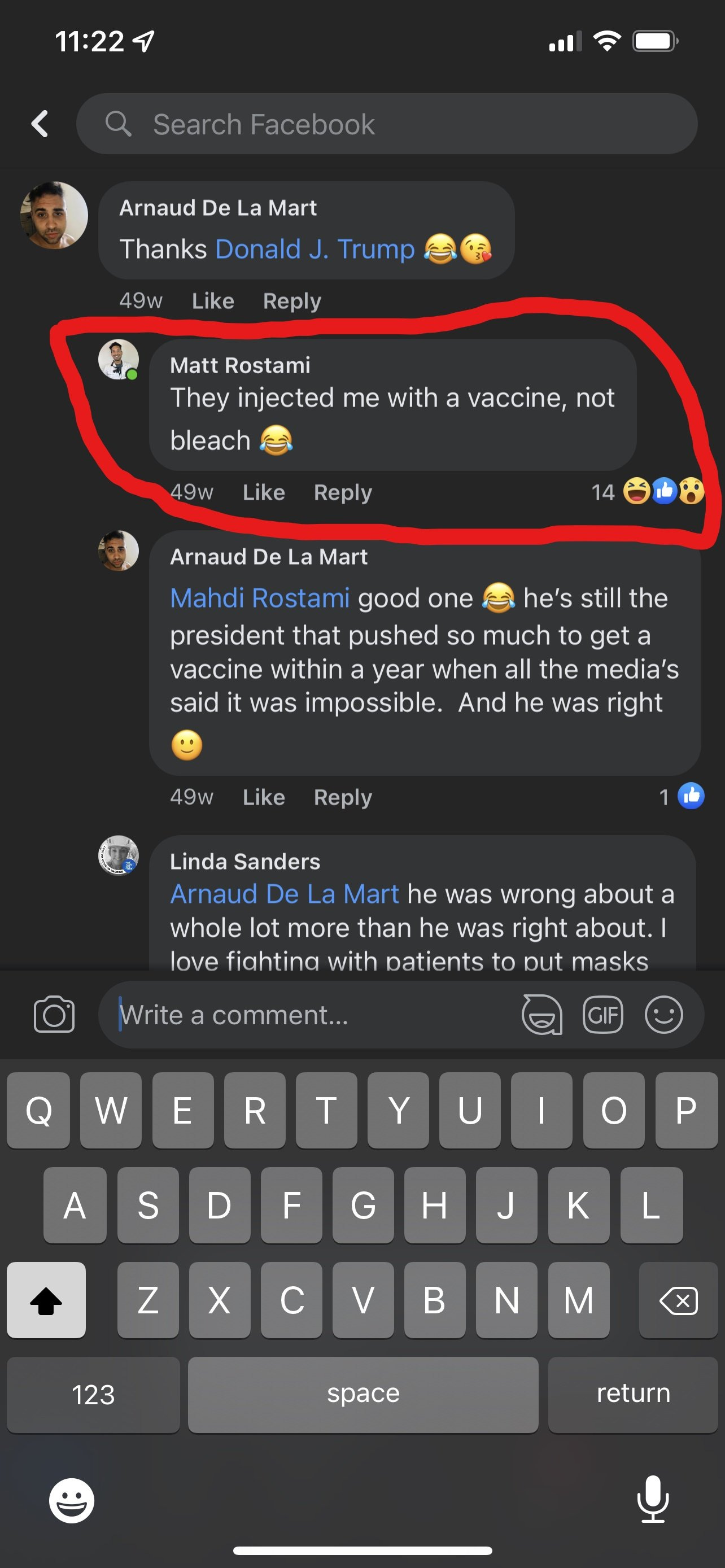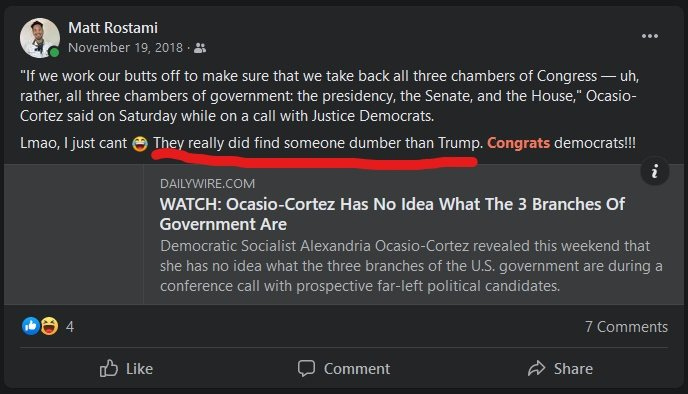 Rostamizadeh (Rostami) has accused Trump of telling people to inject themselves with bleach which is a very common Liberal talking point. He has also openly admitted to voting for Joe Biden.
All of these screenshots have been wiped from his Facebook, but at Current Revolt we have terabytes of data on politicians, current candidates, and potential candidates.
Matt Rostami teased an announcement of his run on December 3, much to the excitement of many of the conservatives he has fooled into thinking he's one of them.
Peter Schroer, Republican Patriot and activist, noticed that Rostami's tires were so bald that his tire threads were showing—a hazard, not only to himself, but to drivers around him. It's not a great start for someone expecting people to trust him with office.
Source: Patrick Svitek, Texas Tribune
So how did a Democrat-voting, anti-Trump, Pro-vaccine-mandate, individual manage to get Young Republican delegate voting rights and infiltrate and win over the support and trust of several Republican and conservative Collin County groups?
It's very simple, the party and the activists are not vetting their people. This must be done as soon as someone decides to join groups in order to see if they're actually one of us.
And yeah he's running for Angela Paxton's spot. He doesn't stand a chance, so it's barely even worth reporting on that.