There has been a lot of talk recently about trains being derailed across the country, but not many people know about the problem in Austin of swingers in the Texas Legislature running trains on each other.
With demographic change altering the landscape of Texas politics, it's important to keep up with the times. That's why Current Revolt has launched Big Booty Latina Watch—a program designed to keep these sultry temptresses accountable.
Big Booty Latina Watch has obtained a video purporting to show Rep. Claudia Ordaz [D-HD79] getting very cozy with Senator Charles Schwertner [R-SD5] at a swanky Austin restaurant.
The short clip above (of a longer video) show the two (couple?) sharing a small couch together while having a chat. Our secret squirrel who provided the video, shot at the Driskell in Austin, told us Ordaz was resting her head on Schwertner's shoulder!
For those who forgot, Dr. Schwertner was arrested last month for drunk driving.
At the time, rumors were swirling that Representative Ordaz was with Senator Schwertner the night of the DWI, but we've yet to confirm. The police report from that night is more redacted than an Area 51 document.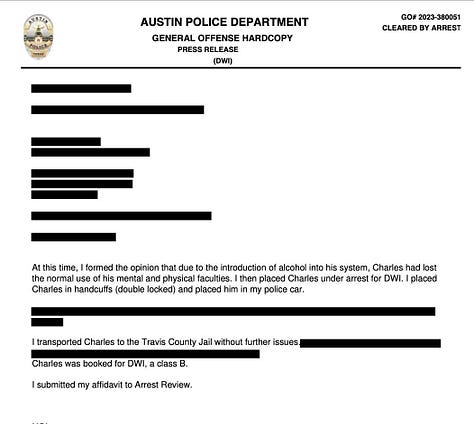 For now, it's confirmed as "big if true."
But the implications could be game-changing for Texas politics, and could reveal that Republicans have been secretly working on a strategy to keep Texas Red.
If Ordaz is a D—but still wants the D—and can get it from an R—what does that mean for the future of the Democrat Party?
How can Dems organize if Republicans are seducing all the Hispanic women?
Senator Charles Schwertner, a literal genius orthopedic surgeon and political power player, appears to have developed a debilitating addiction to big booty Latinas.
This begs the question, if Republicans in Austin are there to promote strong families and fight the global agenda to turn kids into sexual deviants, how can they do that by promoting a slightly less sinful lifestyle?
One could argue other lawmakers are into much weirder stuff than BBL's, but we desperately need people living righteously calling the shots.
Instead of slicing up p**** with precision, Dr. Schwartner needs to quietly return to his surgical profession if he is unable to get a handle on his BBL addiction.
We have a backlog of cheaters to expose at this point.
What do our dear readers think about all these affairs in Austin coming from the Party of Family Values? Let us know in the poll or comments below.
Current Revolt is the premier Texas Newspaper of Record. Often described as "extreme moderates." Subscribe now.